Project title:
R&D competitiveness and excellence cooperation
Artificial intelligence for lung cancer diagnostics
Project ID: GINOP-2.2.1-18-2018-00004
Fund providing support: European Union
Support amount: HUF 1.447.761.561
Support rate: 79,4%
Beneficiary's name: Ulyssys IT Development and Consulting Ltd.
Beneficiary's address: Lövőház street 39., 1024 Budapest
Consortium partners: SZTAKI, Semmelweis University
Date of project implementation start: 01.01.2019
Project finishing date: 30.06.2022.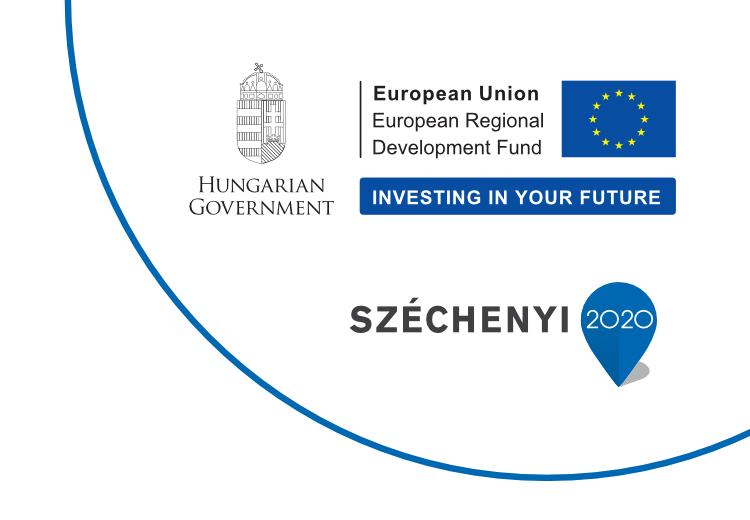 The research, development and innovation project carried out jointly by Ulyssys Ltd., Semmelweis University and SZTAKI could be a milestone in lung cancer diagnostics. A system has been developed that uses artificial intelligence to process CT images to aid early detection of cancer. The project is part of the Széchenyi 2020 programme, for which the Hungarian government provided HUF 1.448 billion in non-reimbursable funding from the European Union.
The alarming data on lung cancer in Hungary show that early screening based on lung X-rays does not detect nodules with enough certainty, CT imaging is needed. The EU expert group has published a formal recommendation that EU countries should set a timetable for introducing CT (computed tomography) screening within 4 years. However, the implementation of screening will require the evaluation of a large number of chest CT scans. The number of radiologists available for this task is limited. The research carried out in this project aims to address this problem: Automatic segmentation using Artificial Intelligence (AI) selects completely negative images and provides information on potential tumour areas for the remaining images. This allows the evaluation of orders of magnitude more CT images, even by a small team of doctors.
The project has resulted in a software product that allows the user to upload CT images of a patient and obtain diagnostic analysis. The radiologist can then use this analysis to make a diagnostic decision. Radiological research has been carried out to define the minimum resolution at which small lesions can be detected with a high level of confidence and with the lowest possible radiation exposure.
The use of artificial intelligence for medical diagnostics is considered cutting-edge research at international level. The success of the project could not only open up significant business opportunities for the Hungarian companies involved, but also bring significant scientific benefits for the participating research institutions.